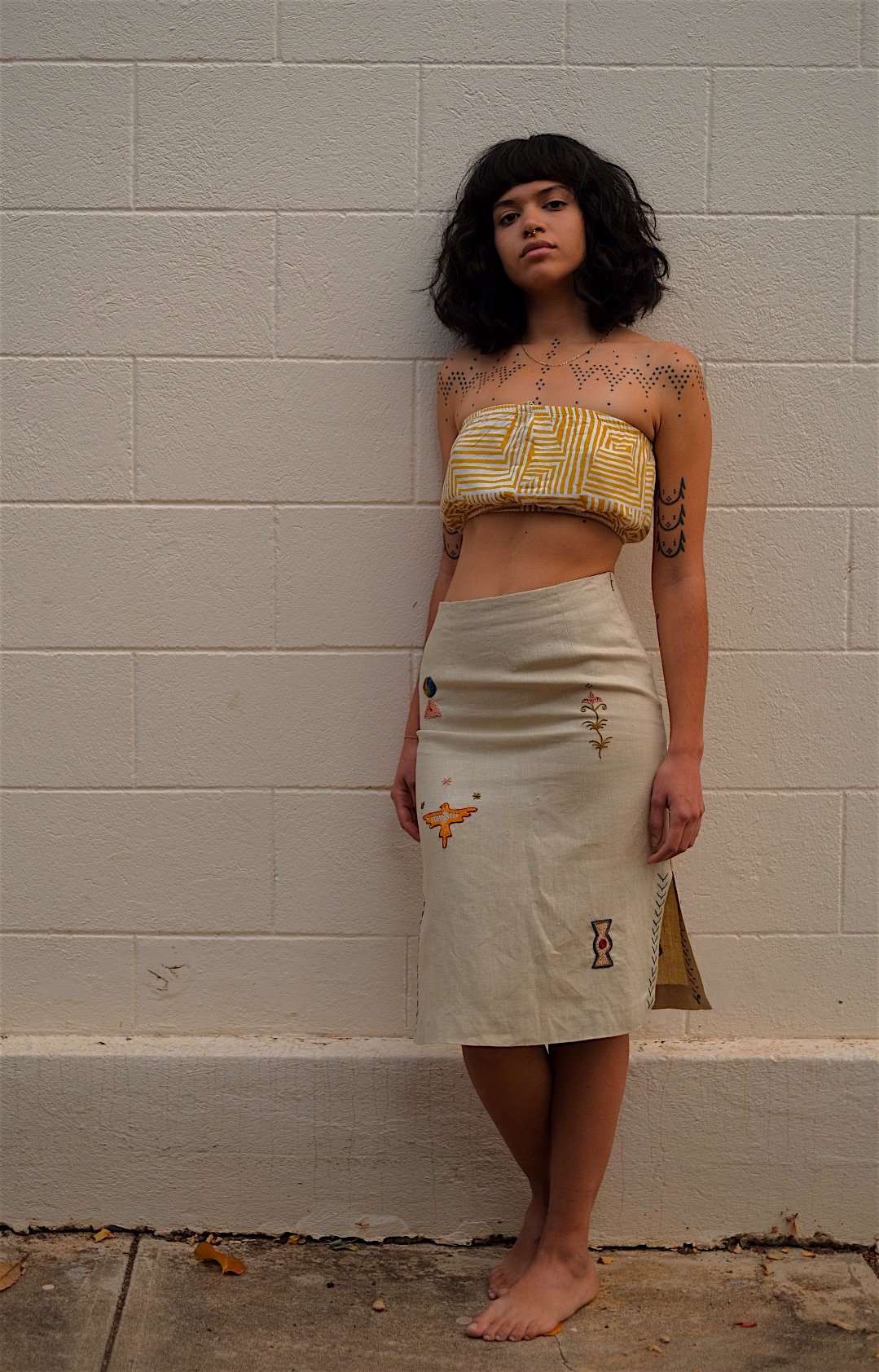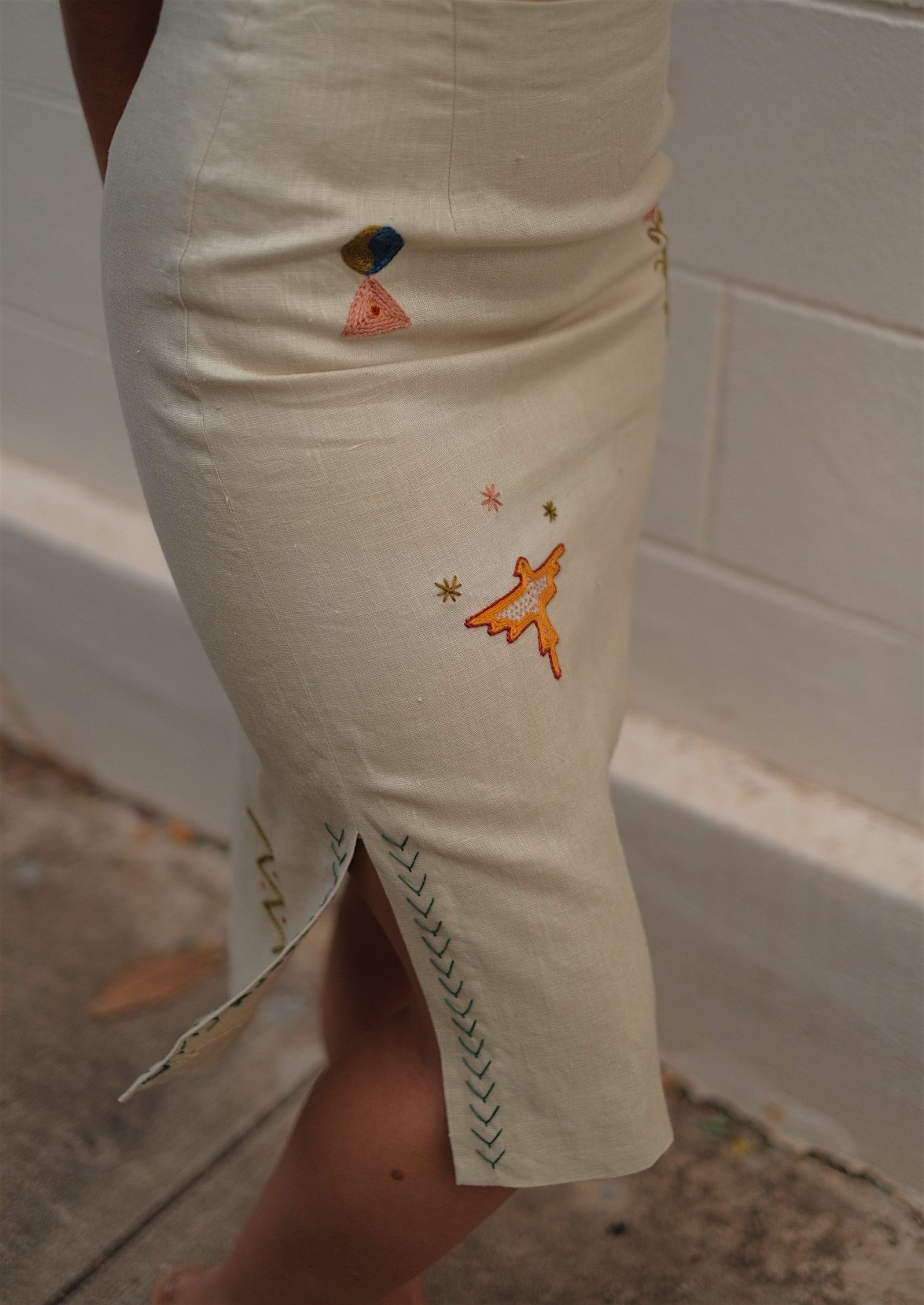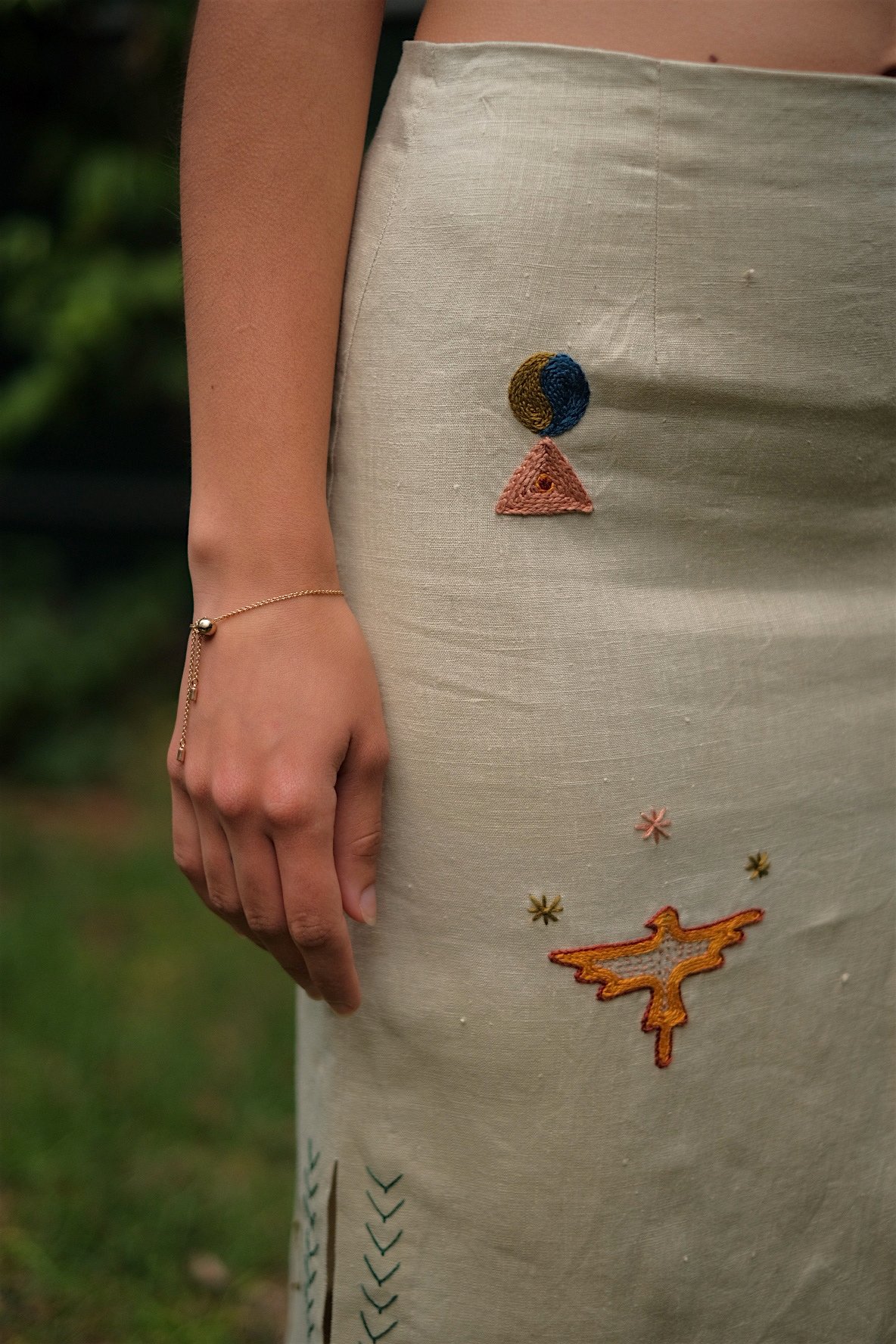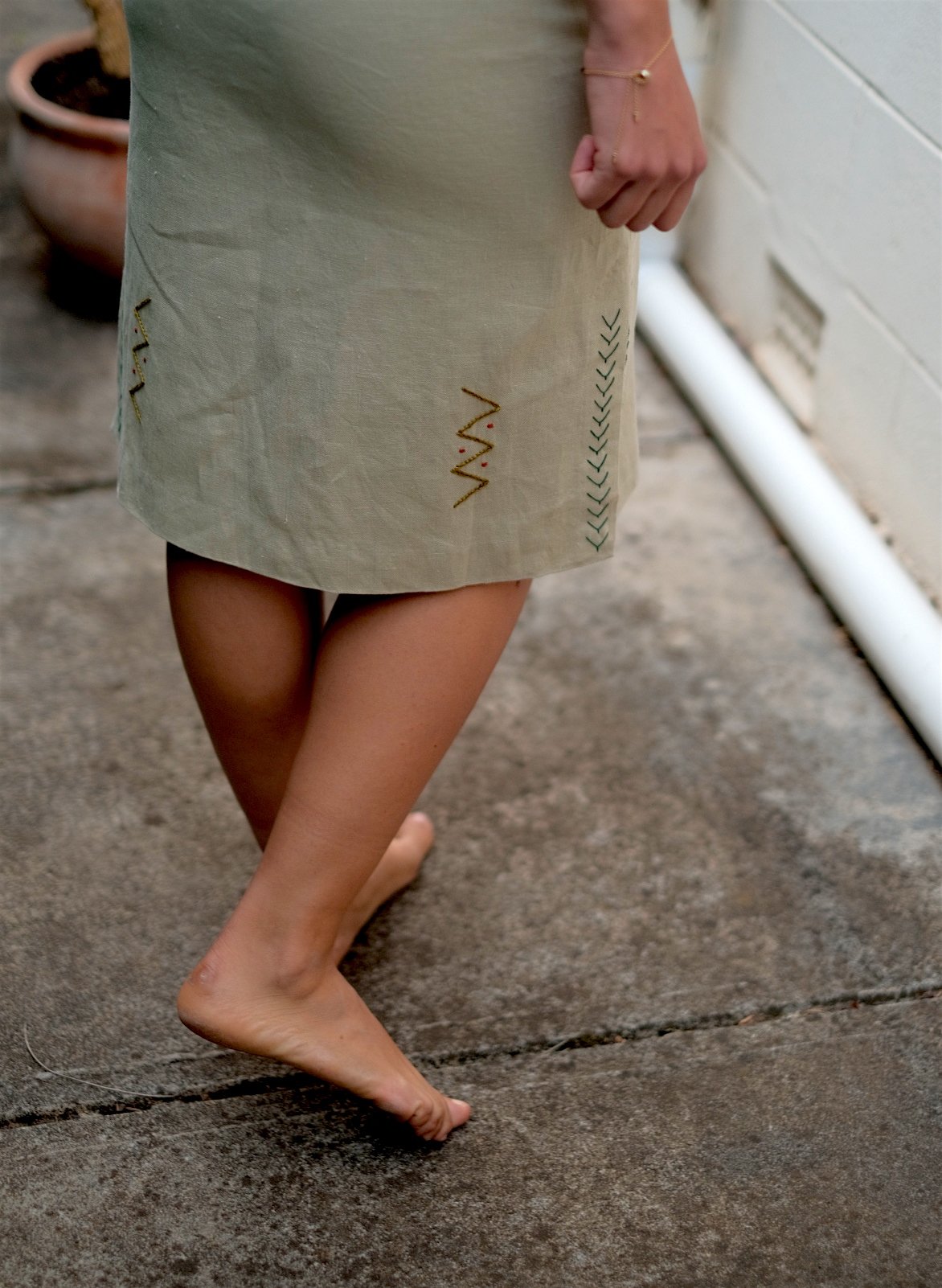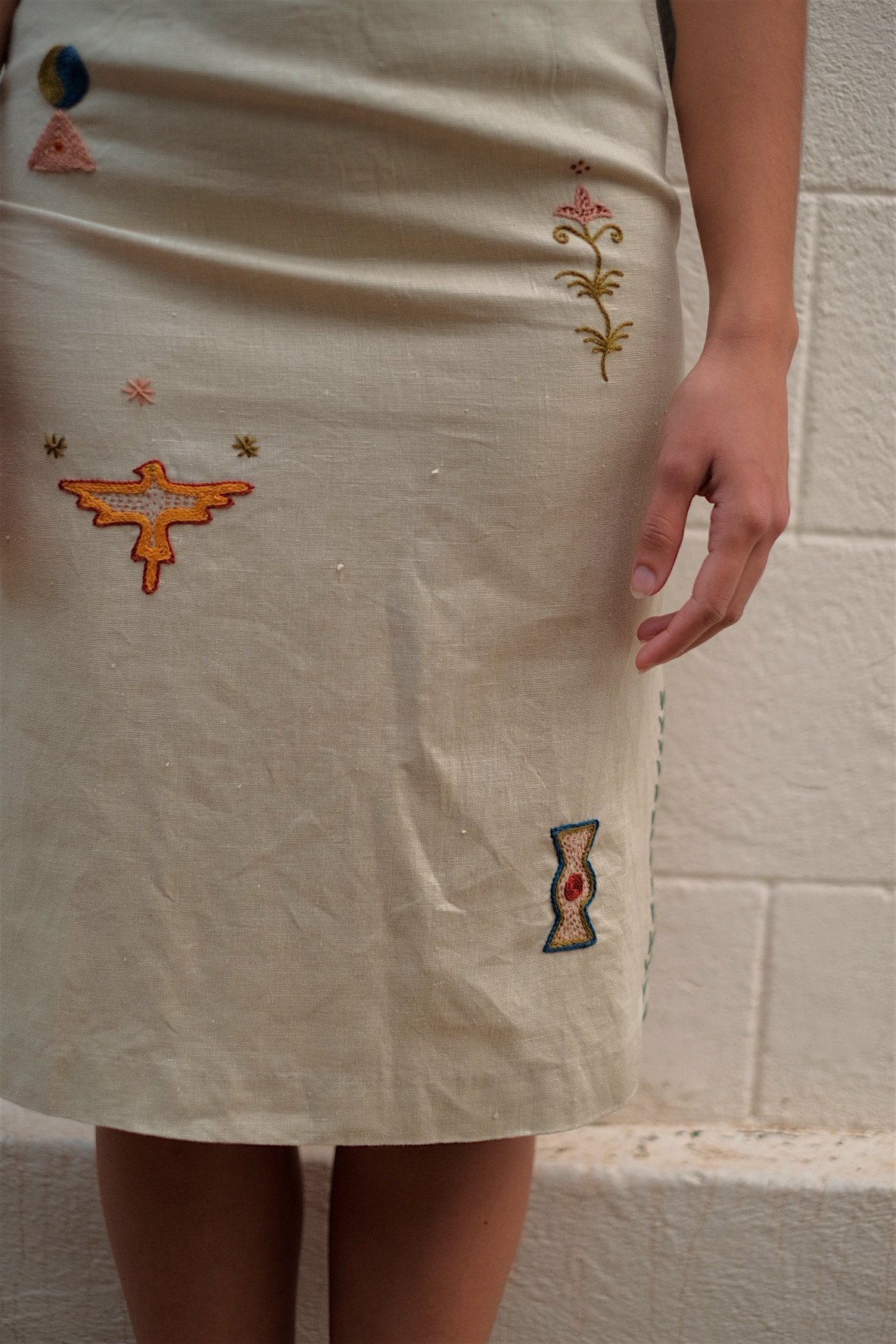 mother
Hand embroidered linen folk skirt.
Upcycled %100 linen, fitted and highwaisted skirt. Made in Italy. Size XS ~ 6-8
This is a unique 'one off' piece created as an art piece you wear. Embroidered over several months on and off during the makers (Nadia Suartika's) maternity leave and first year as a parent. Nadia's creative process with embroidery is different each time. Sometimes beginning with a plan, rough vibe or by just starting somewhere on the piece and letting it organically flow and manifest depending on the inspiration. This piece was much like the latter.
The symbols have relation to each seasonal phase of this all encompassing year of growth, care, development, constant realigning and the eternal balancing act of life.
Care: Hand wash separately in warm soapy water.
Please note: When you are buying an vintage/upcycled item, you are buying a piece that has had many lives before. They will not be in perfect condition, there may be some imperfections. By committing to buying an upcycled piece you are agreeing to these terms and conditions.
*** If you prefer to try before you buy please email ~ [email protected] to arrange a time. ***